CREATIVE DIRECTOR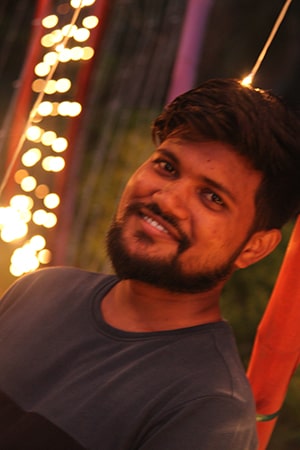 NIKHIL MANUSMARE
Creative Director
Creative Director of Adswel Agency, Mr. Nikhil Manusmare provides creative direction on all projects and executive oversight on all agency operations.
Since 2022, Adswel Agency has been recognized as one of the preeminent full service research, marketing, advertising, design and public relations firms serving a regional, national, and international client base.
From financial institutions and government agencies to law firms and non-profit organizations, Mr. Nikhil Manusmare's creative approach in branding and marketing has benefited hundreds of private and public sector clients. 
Mr. Nikhil Manusmare's client relationships include the Indian Cinema's, Theatres, Radio Stations, Indian Airports, Malls, Transportation sectors, Publications, TV Channel Partners, to name a few.
Mr. Nikhil Manusmare graduated with a Bachelor of Commerce degree in IT from the Gondwana University.
PRASHANT THAKARE